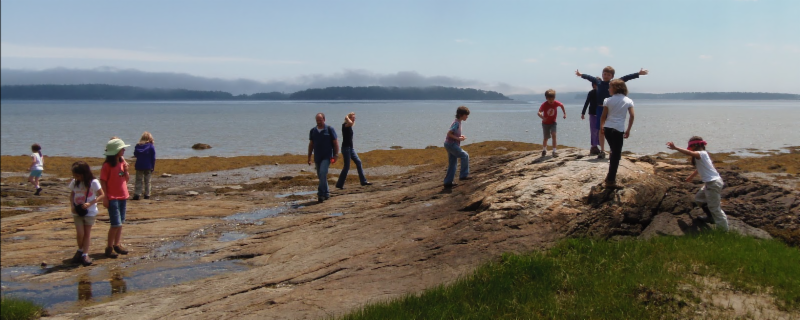 Dear Friends,
I hope this message finds you safe and well. We are living an existence we had never imagined just a few weeks ago, and yet it feels like we have been going through this for ages. The uncertainty and constantly evolving information make it even more challenging with so many unknowns.
As we all struggle with cabin fever and adapting to this temporary new way of life, it is important to keep hope in our hearts. We need to find comfort in knowing our sacrifices are making a positive contribution, and that we will all be together again. Hopefully this will be sooner rather than later, but definitely not until such a time as is deemed safe.
At this moment, we should all concentrate on finding joy where we can, for the time we have with our families and the community we share. Even though we are not able to come to school in the manner we are accustomed to, I am so very proud of our teachers and families. Everyone has pitched in and made sacrifices to do their part for the greater good. When faced with this challenge of teaching our young students at home, the teachers jumped in with both feet and made the best of a difficult situation. They have successfully put into practice a balanced and engaging learning experience and have adapted to this new platform as seamlessly as could have been possible under the circumstances. I am so impressed by the diligence, caring and creativity that has made this possible.
Parents have been so supportive and the kids have been truly amazing. I am grateful for all of you and I recognize that you face your own professional disruptions as well.
I continue to be so thankful for all of the essential workers among us, the medical professionals who have bravely put others' lives ahead of their own, and the grocery workers, delivery services, postal carriers, and so many more who are keeping us safe, warm and fed during this crisis. Merci beaucoup!!
Governor Janet Mills and the Maine Commissioner of Education, Pender Makin, have made the recommendation that schools remain closed through the end of the year. You should plan that we will continue with distance learning until the Maine CDC determines it is safe to reopen. I am monitoring the situation very closely and am planning for the time when we can all be together again. Until then, keep safe.
Yours sincerely,
Willy LeBihan
Founder and Head of School
Springtime from Elodie's Classroom!
Bravo to Elise who has been busy sewing masks for the school. If we need them when school opens, we will be ready.
Elodie's Classroom Imaginary Creatures
Elodie's classroom worked very hard inventing, describing and drawing their new creations!

My name is Fiji. I play with my bone. I eat strawberries. I am a unicorn leopard.

Tom and the Three Dragons. Tom is very big. The Three Dragons have purple poison, and a red poison and a green poison. 



My name is sweetie and I love heat. I also like blueberries.

Very good job! Bravo la classe d'Elodie!
Plongez-vous dans la culture française
"Immerse yourself in French Culture" is the message from Gaëtan Bruel, the Cultural Counselor of the French Embassy in the United States, and he has put together an extensive selection of online offerings for those of you looking for a bit of an escape from stay at home life. Click
here
and see the Embassy's list of links that will transport you to the best of French art, music, dance, film, drama, literature, and virtual reality. The page is continually updated, so check back every so often to see what is new.
La belle langue française!